An active start to the week with a disruptive winter storm that will impact the eastern two thirds of the country.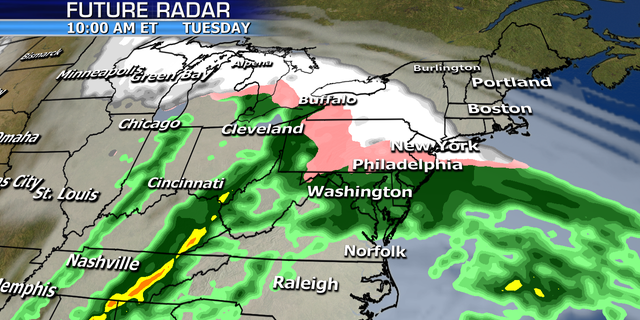 A broad swath of snow, ice and heavy rain will move into the upper Midwest, across the great lakes through the Northeast new England and parts of the Midatlantic. Travel delays will be imminent, and folks in these areas need to pay close attention to their local forecasts for the latest details.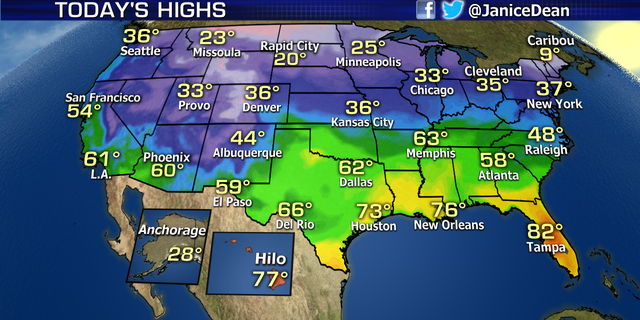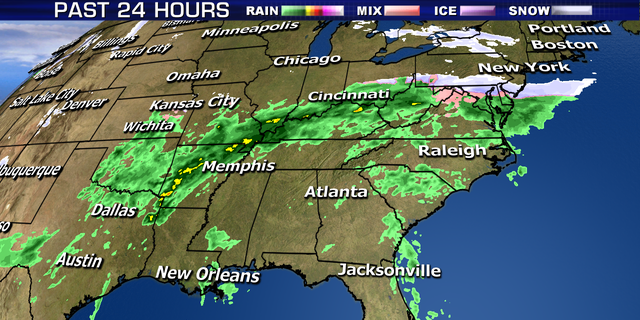 Several storm systems will move into the West this week also bringing heavy rain along the coast and mountain snow across the higher elevations.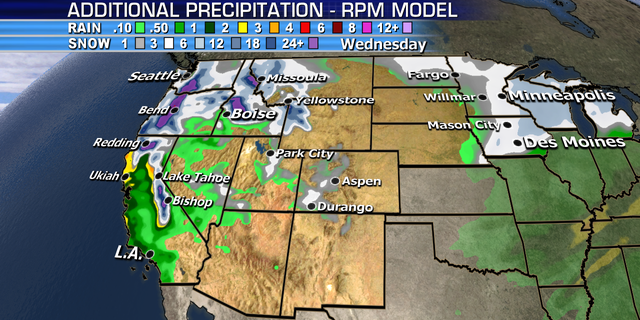 Janice Dean currently serves as senior meteorologist for FOX News Channel (FNC). In addition, she is the morning meteorologist for FNC's "FOX and Friends" (weekdays 6-9AM/ET). She joined the network in January 2004. She is the author of several books. Her latest is "
Mostly Sunny
" (Harper Collins, March 5, 2019) 
Click here for more information on Janice Dean
.
From Fox News.