Betty Ermey says she still feels the larger-than-life presence of her beloved father, R. Lee Ermey, a Marine-turned-Hollywood star.
Ermey, who rose to fame on screen as the no-nonsense drill instructor in Stanley Kubrick's 1987 film "Full Metal Jacket," passed away on April 15, 2018, at age 74 from pneumonia.
He is survived by his wife, two brothers, six children, grandchildren and great-grandchildren, The New York Times reported.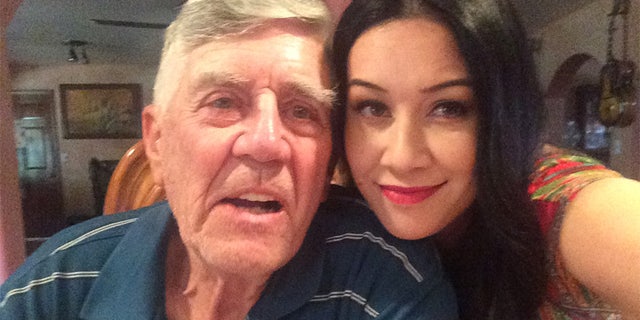 'FULL METAL JACKET' ACTOR R. LEE ERMEY LAID TO REST AT ARLINGTON NATIONAL CEMETERY
"I still feel him around," Betty told Fox News. "I still hear his voice. I was just so lucky. I'm thankful there's so much recording of him. Because on those days when I truly need to hear his voice, I can. The family is just so grateful."
The Kansas native was nominated for a Golden Globe Award for his memorable performance in "Full Metal Jacket," in which he immortalized lines such as: "What is your major malfunction?"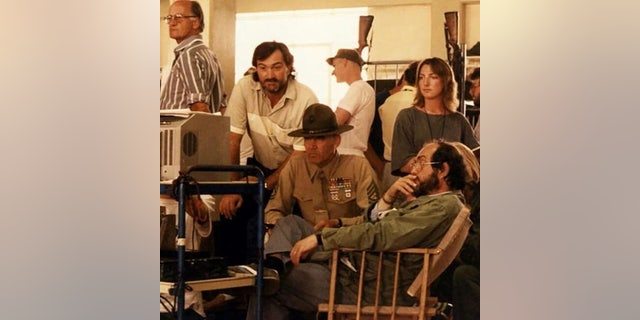 Born Ronald Lee Ermey in 1944, Ermey served 11 years in the Marine Corps and spent 14 months in Vietnam and then in Okinawa, Japan, where he became staff sergeant. His first film credit was as a helicopter pilot in Francis Ford Coppola's "Apocalypse Now," which was quickly followed by a part in "The Boys in Company C" as a drill instructor.
He raked in more than 60 credits in film and television across his decades-long career in Hollywood, often playing authority figures in everything from "Se7en" to "The Texas Chainsaw Massacre" remake.
GYPSY ROSE LEE'S SON TELLS ALL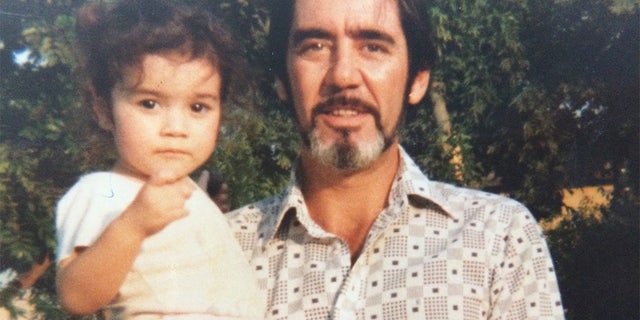 Betty said that it was at age 5 when she realized her father was peculiarly vocal — right before he received the call from Kubrick. At the time, the family was living in a small trailer in Illinois with a cornfield for a view. Ermey was working at a power plant to help support his family.
"My dad had bought us a soccer ball," Betty recalled. "He was worried about it being stolen. So he took a sharpie and wrote a bunch of things on the soccer ball that probably wasn't appropriate for kids. But it was fun for me because I could read. That's when I realized my father was different from most dads."
Before Ermey found fame as an actor, he enlisted in the Marines at age 17, a decision he remained proud of for the rest of his life.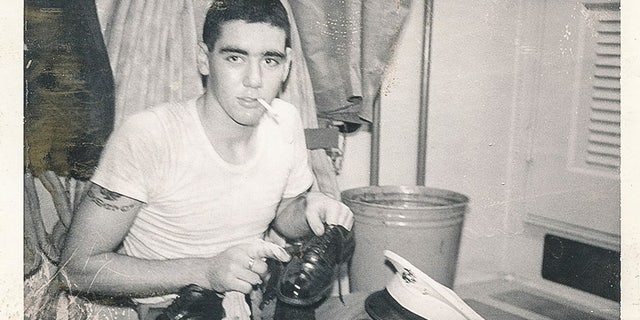 "He didn't graduate from high school," Betty explained. "He enlisted in the Marines under court order. He was given the option of either going to juvenile detention or joining the military service. He went to the Navy recruit office, but they didn't take him. So he went to the Marines recruit office… He was very athletic because he grew up on a farm, so he was constantly doing farm work. The Marines took him and shipped him out."
MICKEY ROONEY'S DAUGHTER TELLS ALL
Ermey previously told the New York Times that his 11-year career as a Marine was ended "by a rocket" in 1969. However, he would not discuss the details of the war. Betty shared Ermey was medically retired.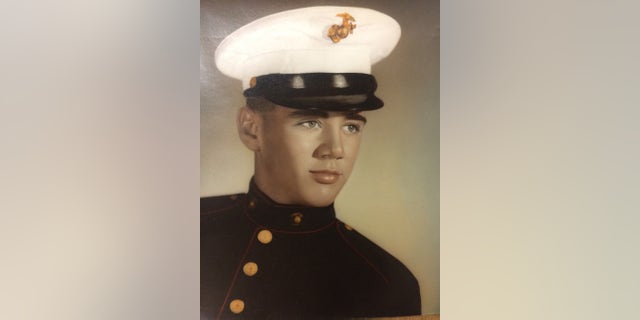 "He wanted to be a Marine for the rest of his life," she explained. "He didn't know what else to do his life. But he knew he wanted to stay connected with them somehow. He went to the Philippines to study drama. At that point in the '70s, a lot of Vietnam War films were being filmed in the Phillippines. So he was able to get involved as a technical advisor, helping out in these films."
By the time Ermey was in Illinois, Kubrick called and asked him to head over to England for a technical advisor role in "Full Metal Jacket." Betty said her father was wary at the prospect, believing it would have been a risk to leave behind his stable job at the power plant for the sake of his growing family. Still, he took the chance to further pursue his dream.
"He was a regular guy with a regular job," said Betty. "But this was his dream… He had been a drill instructor for years in the Marines, so he had it down. He knew how to drill and just to be very tough and commanding. And he had such a presence to him. … He had a lot of wit and a very, very dark sense of humor. … It just makes for the perfect drill instructor on screen."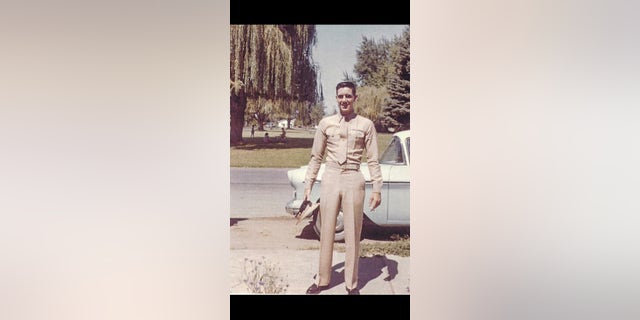 JUDY GARLAND'S DAUGHTER TELLS ALL
Betty said there was another actor who had already signed the contract to play Gunnery Sergeant Hartman. But Kubrick was so impressed by Ermey's performance the role was ultimately offered to him instead.
While Ermey's career quickly skyrocketed, Betty insisted the star was never fazed by fame. In fact, he was eager to give his children an adventure of their own.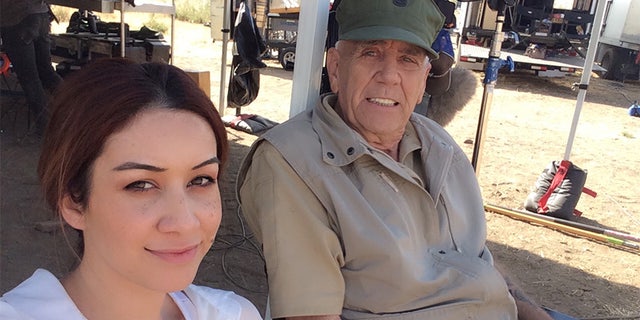 "During the summers, we would always sail," she described. "We had this old, rusty sailboat in the driveway. He never paid full price for anything. He would find something parked on the side of the road and go, 'I got this great deal!' He would gather us all up and we would pack for about five days in the ocean. We would drive down to Marina Del Rey. He would put us all in the water and we would sail for Catalina. … We would go sailing and fishing for about five days straight in the deep blue ocean. We would go out to the point where you wouldn't see land anywhere. The waves were pretty rough… Everybody got seasick, except for him. He never got seasick."
"We were all just leaning on the side of the boat and just throwing up," she chuckled. "It was constant. He would go, 'We can't turn back, we're already halfway, so we're gonna go the rest of the way!' … Eventually, we did make it to Catalina. I think we weighed about five pounds less. … And we never really docked. He just threw the anchor down. He always kept us out in the water. If we wanted to go to the beach, he would go, 'Get your flippers on, jump off the boat and swim to land.' I have a daughter myself and I can't imagine throwing my kid in the water at the age of 10 and telling her to swim those 200 yards in the choppy ocean, but make sure you're home by dinner. But that's just the type of man he was. He had faith in us."
HUMPHREY BOGART'S SON TELLS ALL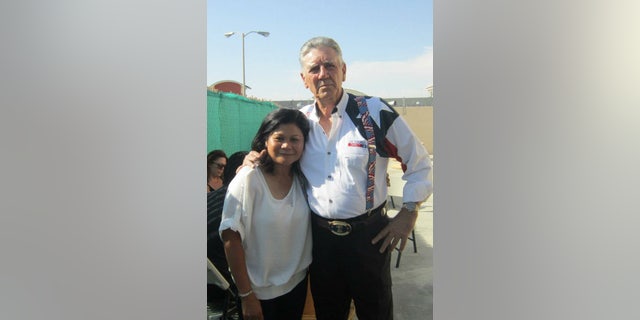 Betty described Ermey as a devoted family man with a lust for life and a constant yearning to learn. Before he became an actor, he performed as a comedian on the Sunset Strip during the '70s just to pay the bills, she said. And once he became a sought-after talent, he would bring his children on set or even to auditions.
"My dad wanted to be a country singer," added Betty. "He loved singing. he was always singing in the car. It didn't matter he didn't know the lyrics to the song. He was going to sing it and put his own spin on it…. He decided he was going to learn how to play guitar at age 72. It was very painful to listen to and repetitive. But he was like, 'If that kid in 'Deliverance' can do it, I can do it too!'"
And one thing Ermey was determined to do was support the men and women who served. Betty said after "Full Metal Jacket," he did motivational speaking for the troops and visited numerous bases. He also worked closely with charities, such as Toys for Tots, as well as helping veterans in need.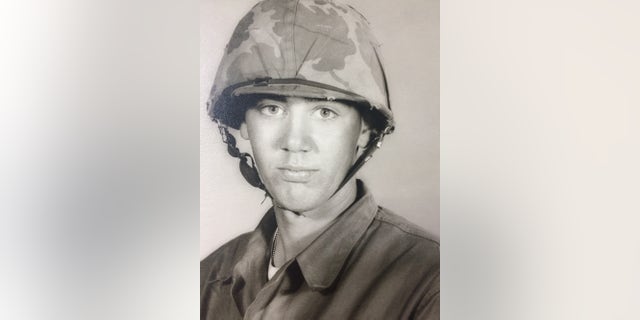 "Anytime the Marines needed any help or motivation, he was always there," she said. "He made that a priority with his agent… He credited the Marines for saving his life and for his success."
Betty said that during her father's final years, he remained as busy as ever. From 2015 until 2017, he hosted "GunnyTime," a TV series that focused on weapons and weapon technology.
"He was so worried when he got sick because he wanted to keep the show going and he knew it helped the crew," she said. "… He pushed himself and fought against old age and rest during those final years… And he stayed that way until the end of his life… He was in the hospital and making the doctors and nurses laugh. His hospital room was always the loudest on the floor."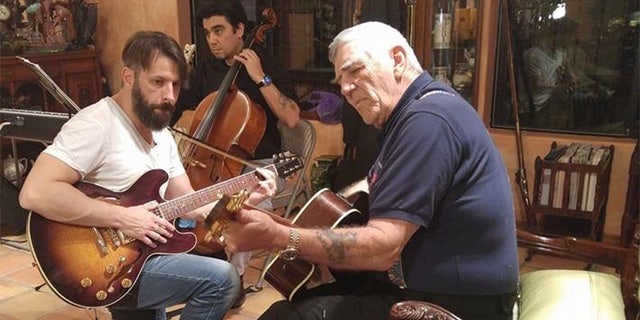 In January of this year, the Marine Corps Times reported Ermey was buried with military honors at Arlington National Cemetary. Betty said that in November 2018, a street near where Ermey lived for the past 20 years in California was named after him. She also shared "GunnyTime is still on the air after his friends stepped in to keep his legacy alive."
"The man lived a 100 lifetimes it seems," said Betty. "And he had all of these adventures that I probably couldn't have in a 100 lifetimes… He had such a passion for living. I will always be honored to call him dad."
'FORREST GUMP' STAR RECEIVES AN ALL-STAR THANK YOU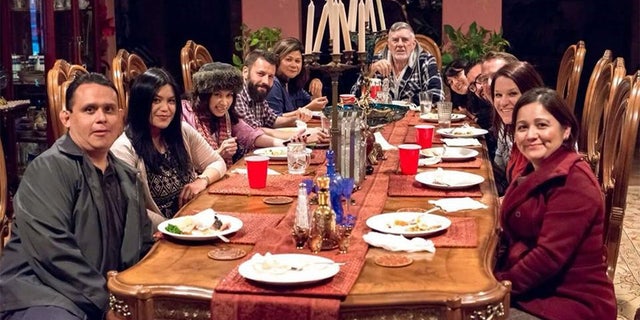 The Associated Press contributed to this report.